If an employee is unable to add or edit their own vaccination status or presents their status to you in person, admins can add or edit vaccination info in the People tab on their behalf.
To start, in the Command Center, find the People tab on the left-hand side of your screen and click on it.

From there, find the user that you wish to update, click on the three dot's beside their record, and select "Update Vaccination".

If you cannot find the user that you are looking for, it may be because a record has not been created for them via the People Import or your SSO system. If that's the case, then you can add a user via the people tab.
Please note: If your organization uses a Single-Sign-On (SSO) login to WorkEQ, and you add a Person to the People collection, that will not create an SSO user profile in WorkEQ. You will see the person you created in Command Center reports, but if that person eventually logs in themselves using SSO, a second record will be created.
Upon Selecting "Update Vaccination" the system will then open up a new window allowing you to answer or edit all of the vaccine related questions configured in your WorkEQ workspace.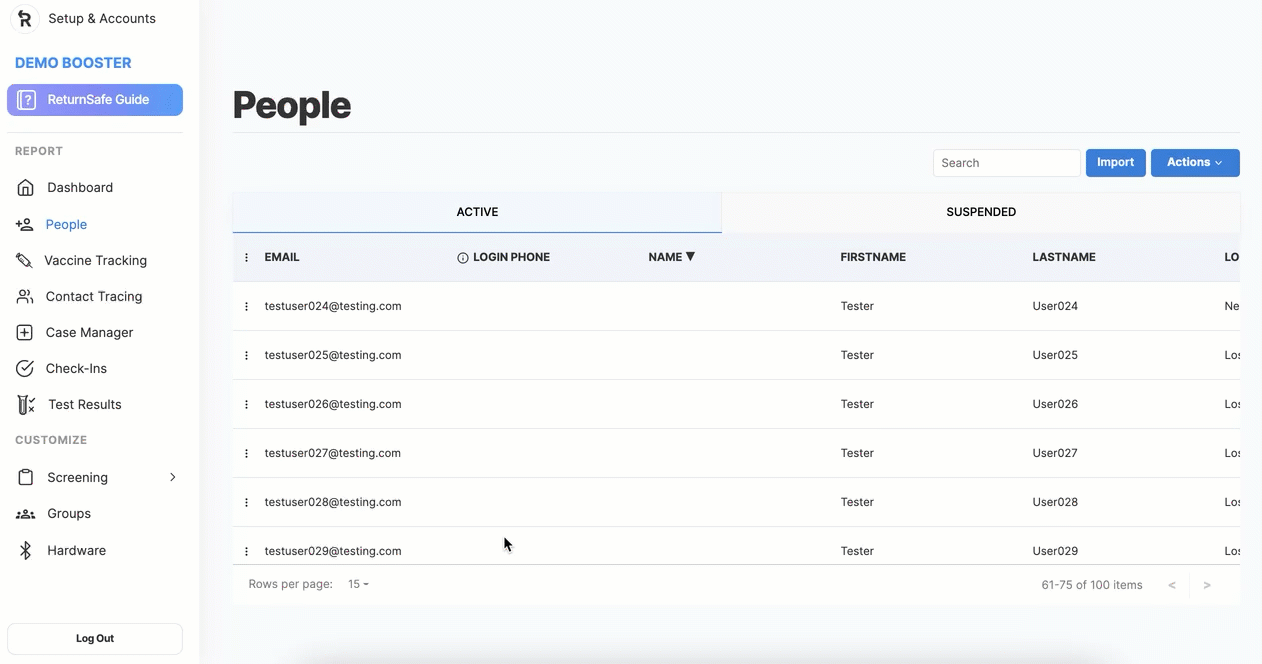 *Bulk Vaccine import will be coming soon